Introducing EkoTek
EkoTek is a unique NEW wireless solution, which uses the latest mesh technology to provide two-way communication between staff to improve emergency response through accurate location of alarm signals, designed to protect lone workers and employees.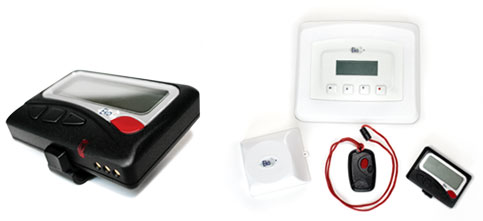 EkoTek eliminates the need for complex radio surveys and is straightforward to deploy and expand in any environment with assured performance. The self-configuring system allows for the replacement or repair of components without requiring pre-programming or expensive cabling.

Web Changes
This is where we'll announce the most recent additions to our web site. If you've visited us before and want to know what's changed, take a look here first.

RPR750 Receiver with Digital Stored Voice Technology

Multitone Wireless (CANADA) Establishes Internet Presence

RPR750 Multitone's newest family of receivers
The new RPR750 paging receiver from Multitone, designed for professionals who demand reliability and versatility from their communication systems.

See the product data sheet for more details.

Paging, Wireless Phones Adapting to Trends in the Healthcare Industry
See the press release for more details. February 2004
Wireless Server 2500 the ultimate Wireless Telephone System
See the product data sheet for more details.